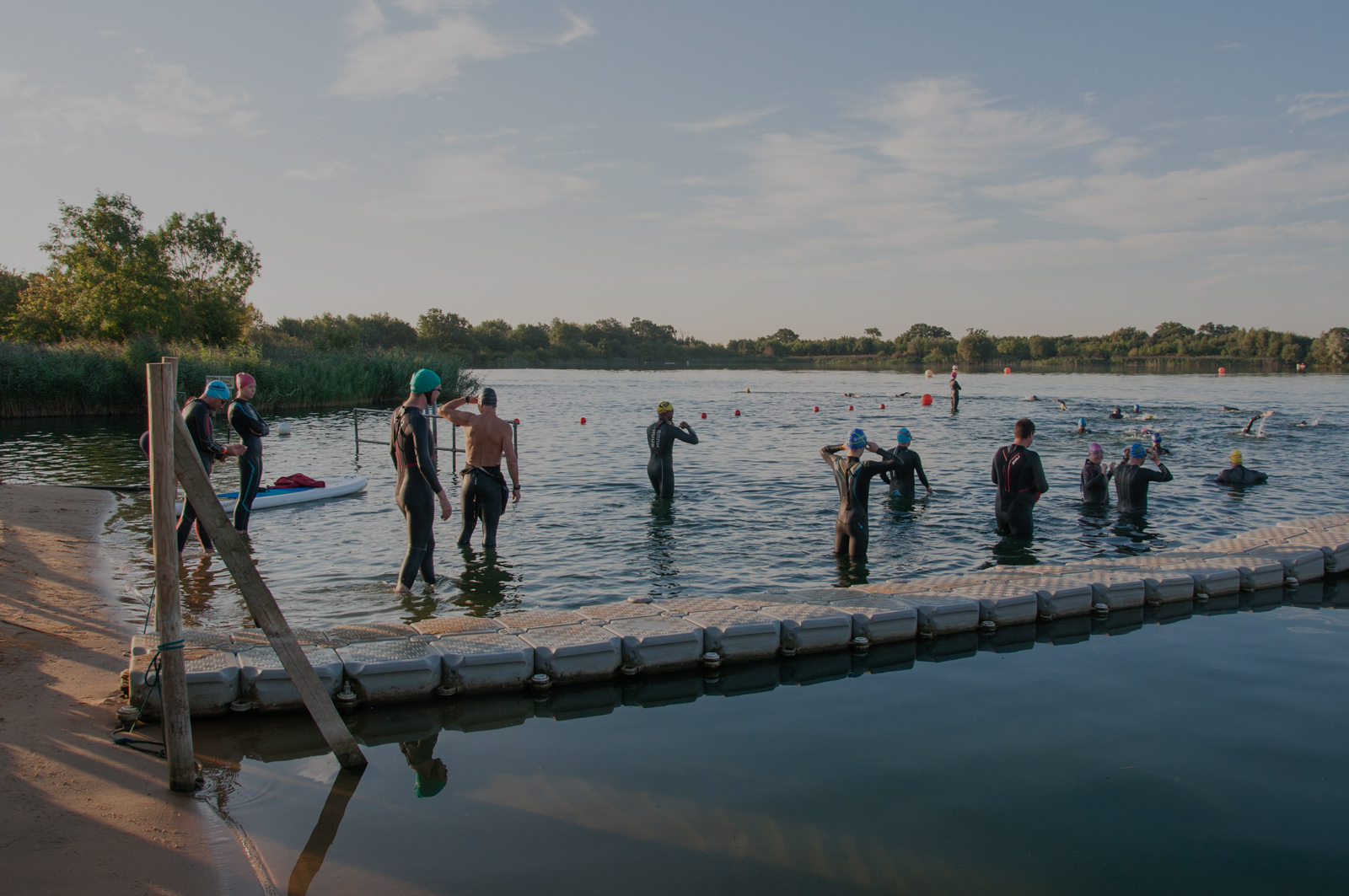 About Swim for Tri
Swim for Tri, based in London but now coaching across the UK, is a swim technique and coaching concept brought to you by the brother and sister team of Dan and Keeley Bullock. The team share over 50 years experience of competitive swimming, coaching, teaching swim lessons and direct involvement with the sport of Triathlon and Openwater racing as competitors and Coaches.
In the last 20 plus years, the dedicated team at Swim For Tri and their teaching methods have helped thousands to faster & easier swim sections of their races.
Swim for Tri are proud to be: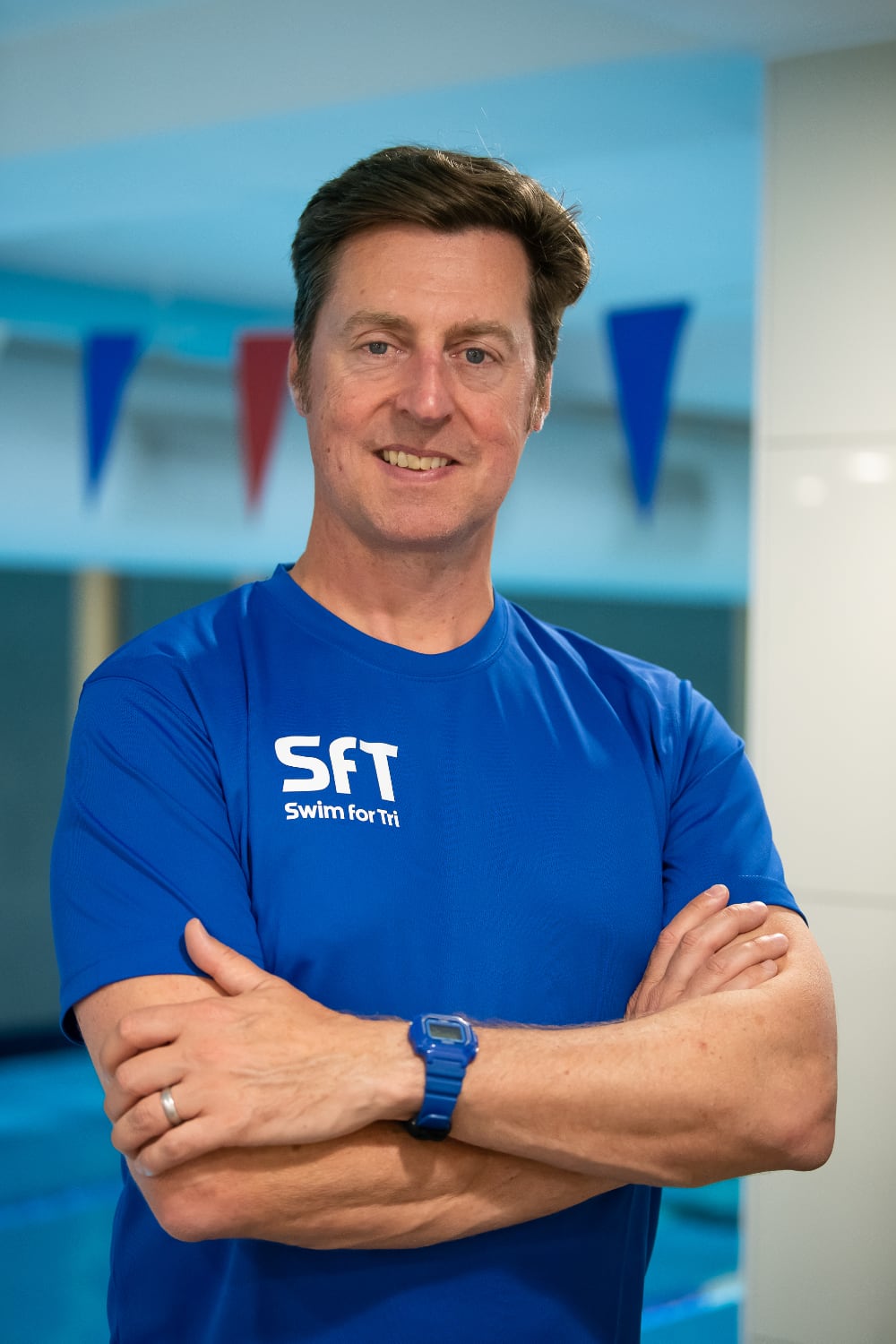 Daniel Bullock
Director of Swim for Tri
Dan Bullock after 20years of OW Coaching has now achieved the highest qualification the World Openwater Swim Association offers (Level 5- there are not many holding this in the UK!)
He also holds qualifications with British Swimming, American Swim Coaches Association, ISCA, WSCA and the BTF

He has helped thousands get fit and faster, from their first novice triathlon to swimming The Channel. His sessions are engaging and are a perfect mixture of flawless skill, infectious motivation and tailored to Openwater Swimming whether it is your first time in OW, a Channel Crossing or Ironman.

A respected figure in the swimming community, Dan is a Speedo & Vasa Coaching Advisor, and Coach with the London Disability Swimming Club. He regularly contributes to Tri247, Outdoor Swimmer, formerly to 220 and won the coach of the year award 2005 and Triathlon Europe. He created the Virgin Active Swim Club concept 'Hydro' and contributed as lead coach to 'Speedo On.'

With the arrival recently of two young sons time to train and race is proving elusive but prior to this Lake Geneva, the River Dart and Henley proved to be some of his favourite swimming. His best 5km of 61mins at Eton Dorney probably won't be beaten sadly but never say never!
Keeley Bullock
Director of Swim for Tri
Keeley Bullock holds an ASA Level 2 certificate for teaching swimming and has been teaching people to swim for over 30 years. Her passion for swimming begun at the age of 7 where she started competing for Walthamstow Swimming Club and soon progressed onto the Waltham Forest Swimming Squad. During this time she spent 14 hours in the pool each week training and perfecting her technique. She competed up to National Standard and attended countless competitions in the UK and in Europe.

Keeley has an excellent understanding of the mechanics of swimming and can work with all ranges of swimmers. She believes it is everyone's right to be comfortable in the water.

Keeley specialises in helping people get over their fears and phobias of water, she has a calming influence, patience and understanding of how these fears translate into the water.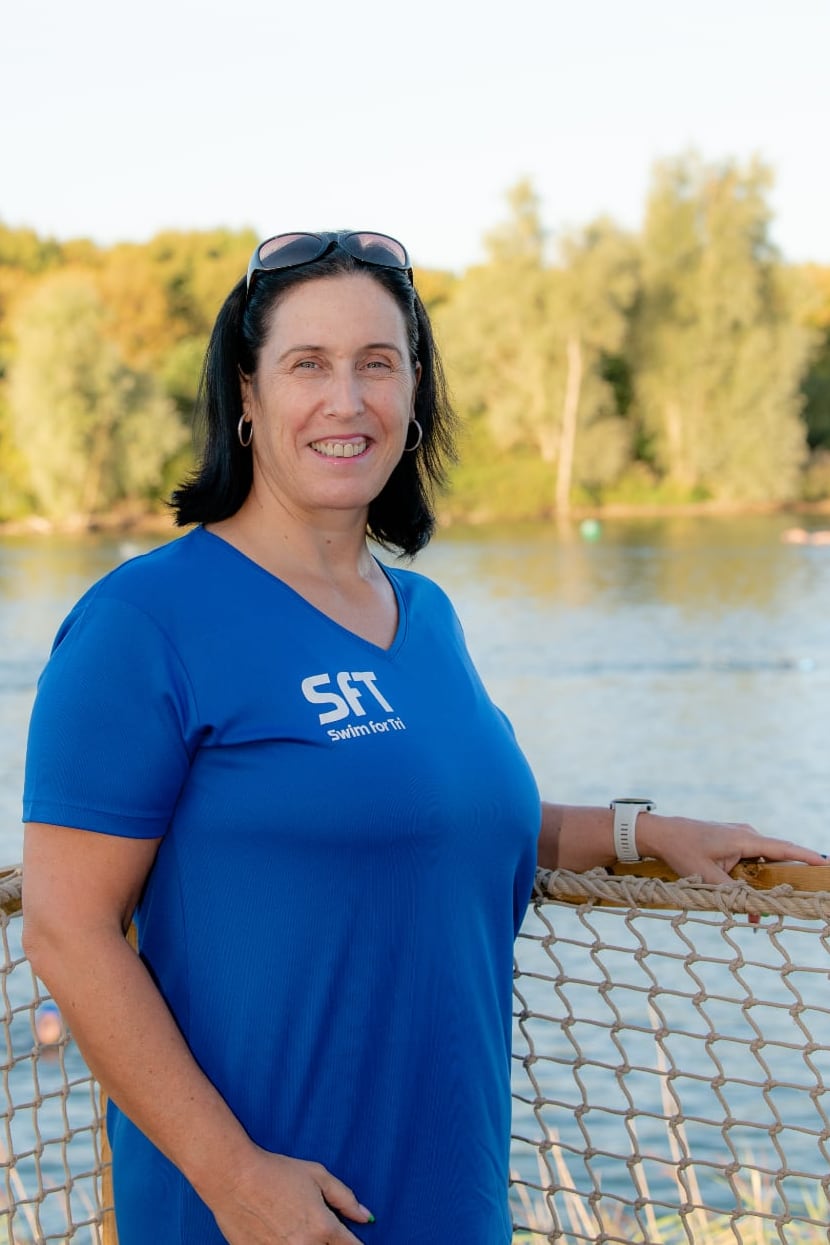 Maria Pedraza
Swim for Tri Coach
Maria is a Level 2 Swimming Teacher and has been teaching and coaching since 2010. Maria is also an ASA Swimming Official, Open Water Official L1 and British Triathlon Coach L1. Maria started swimming at the age of 5 at The Sharks Swimming Club in Hackney where she achieved county accolades beyond her age group. She joined SFT in 2010 and teaches the pool fitness sessions, open water skills and fitness, boot camp fitness swim weekends, weekend technique workshops and gains great confidence and loyalty with clients.

She participated in triathlons from sprints to half-ironman races and has completed two marathons. Maria is a strong swimmer and people always state how beautiful her technique looks.

Experience is key and with this comes good advice and understanding. Maria is passionate about swimming and excels in her promotion of good swimming technique and assistance to encourage positive learning and good practice.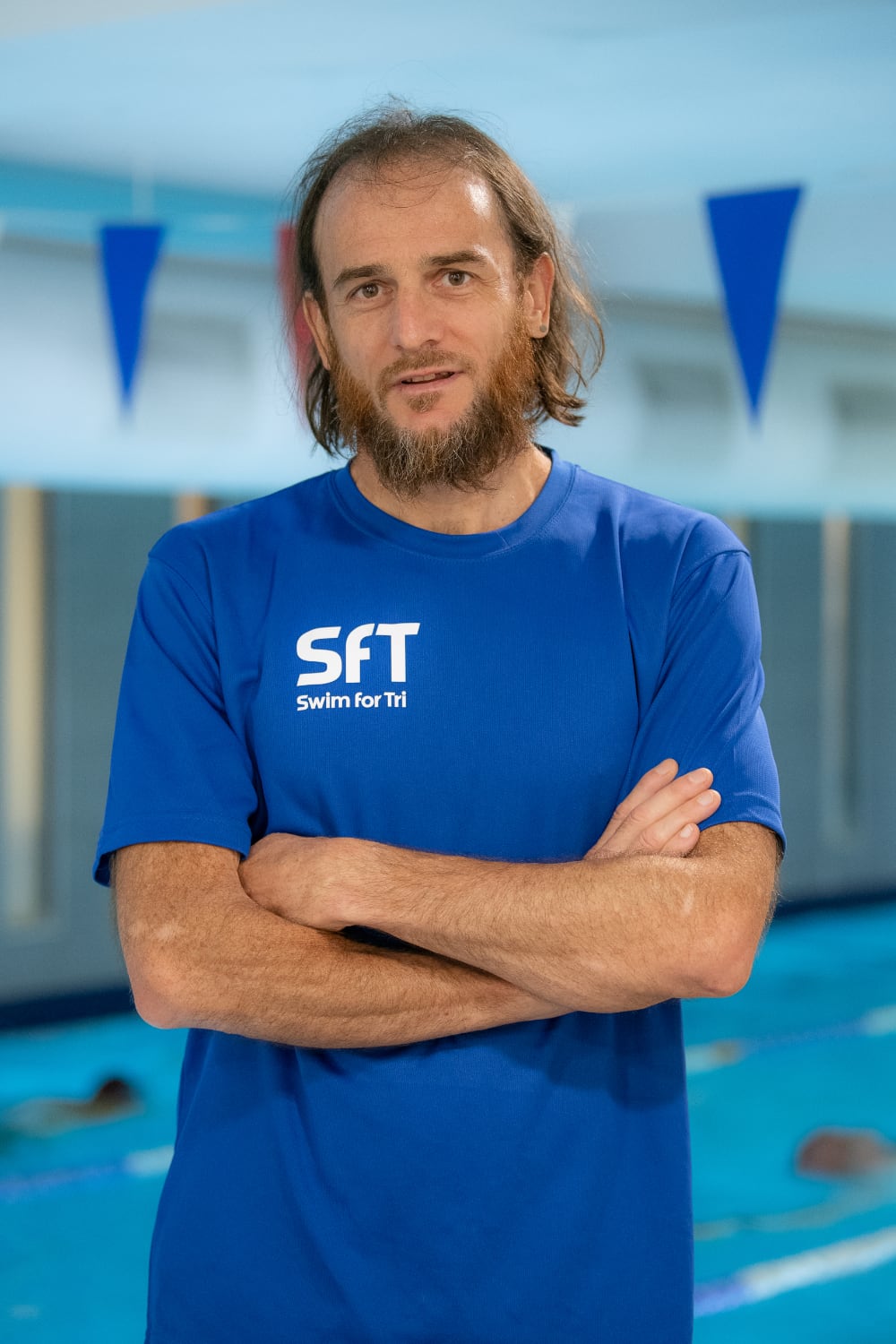 Cedric Lassonde
Swim for Tri Coach
From 2009 he became a regular triathlete on the pro Xterra, 70.3 and Ironman circuits, with some of his best results including multiple Xterra podiums, a 3rd place at Ironman Japan, 5th at IM Wales, top 10s at Alpe d'Huez triathlon and Embrunman, 4th overall at Norseman XTRI in 2016, sub 9 hour at IM Nice and an IM PB at 8:26 (in Barcelona).

Having retired from elite racing a few years back, he still follows a 15 to 20 hour per week training regime across all disciplines and recently won his A/G at the Xterra XL Super Besse in July 2022, qualifying for the WC. His swim PB over 3800m is 49 minutes.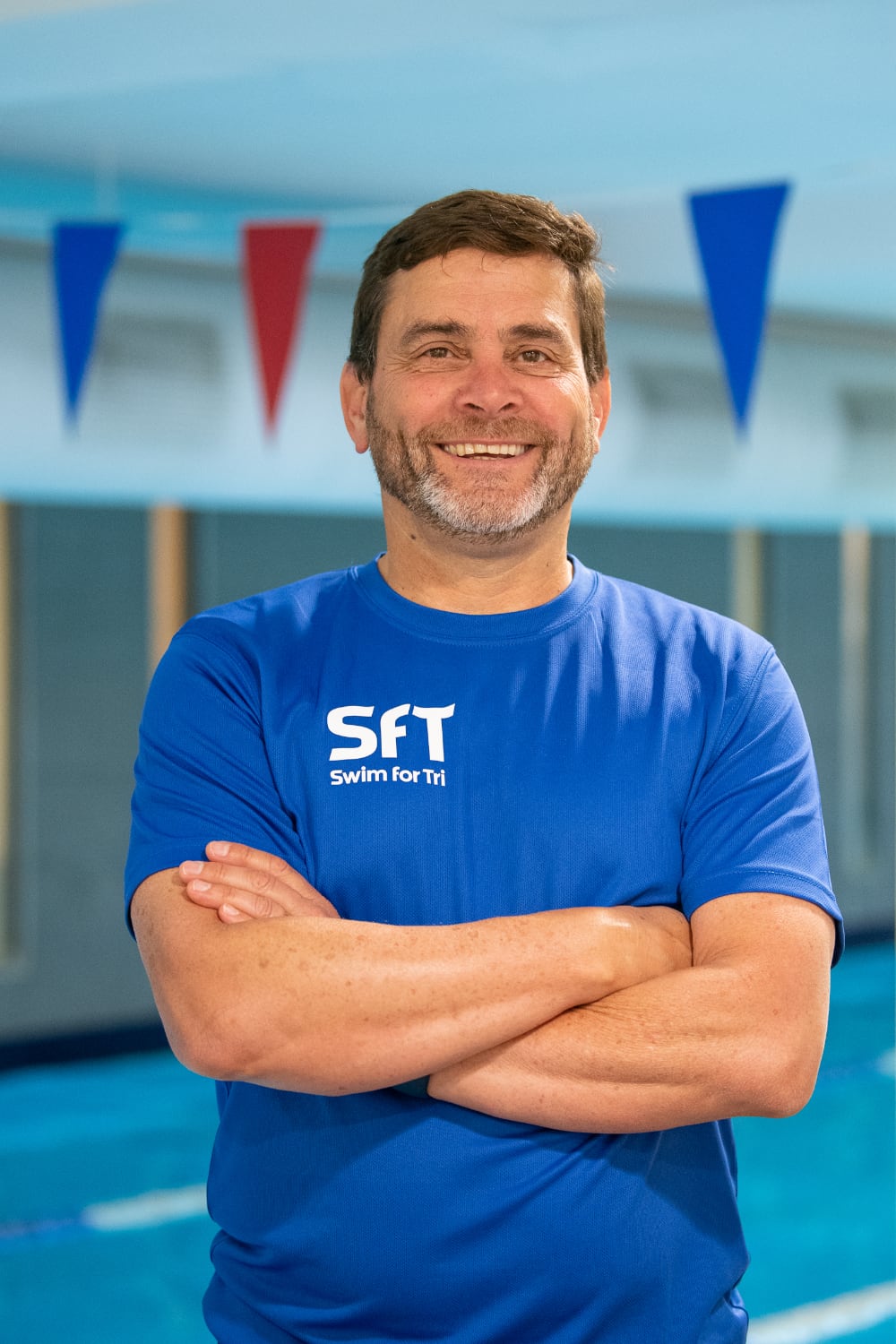 Brett
Swim for Tri Coach
•••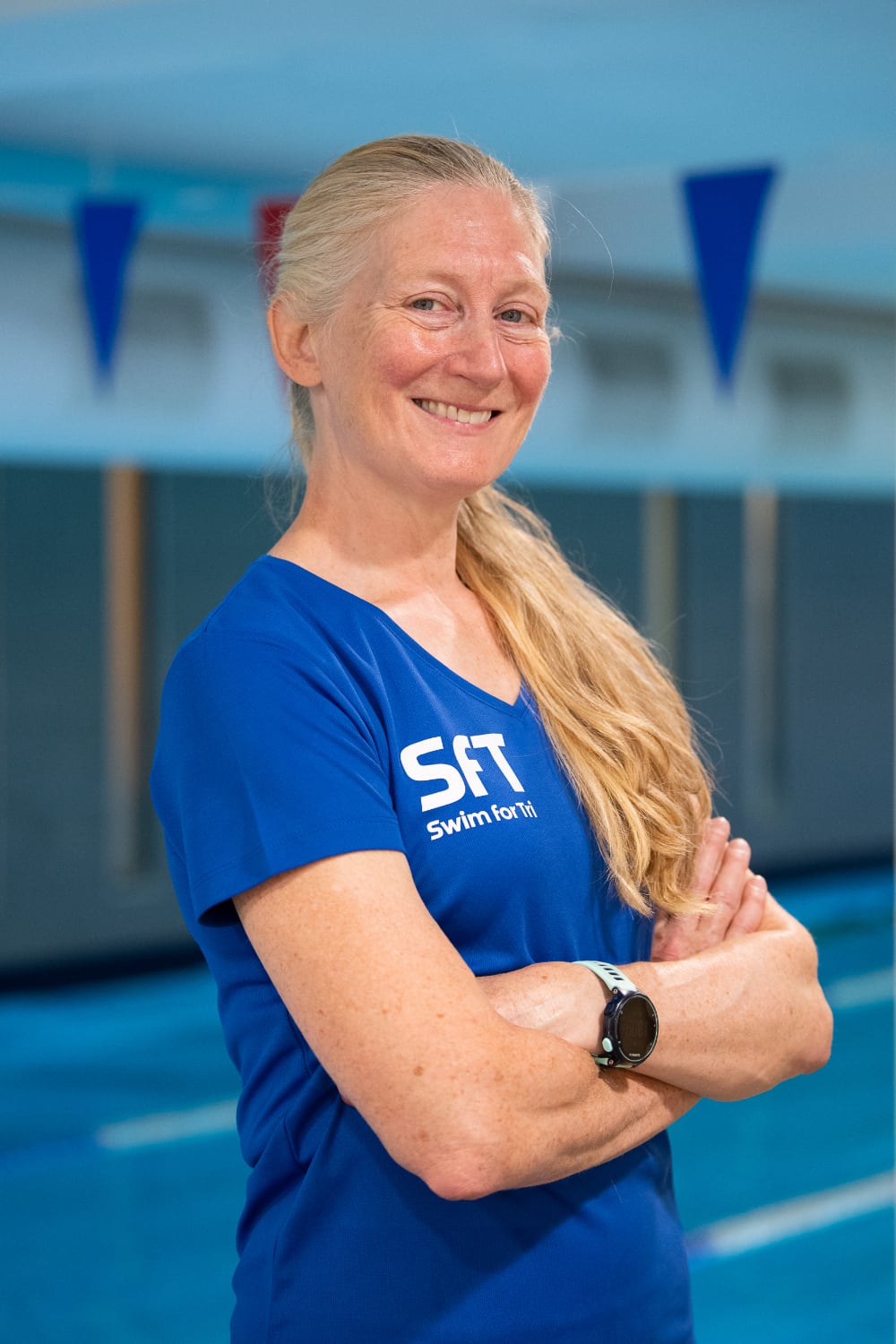 Lan
Swim for Tri Coach
•••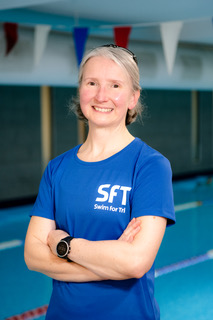 Pauline Hollands
Swim for Tri Coach
Pauline is a level 2 Swimming Teacher and STA Qualified Open Water Swimming Coach. Growing up by the Sea, Pauline learned to swim about the same time she learned to walk and has found joy in swimming and all things aquatic ever since.

Around 2007 requests to be "The Swimmer" in Triathlon Relays started and the challenge was accepted. Before long Pauline added the Bike and Run, participating in full Triathlons. Pauline perfected her swim being Coached by Keeley at SFT, having spent many years in a Corporate career, she was inspired to retrain in order to Coach people to achieve their swimming Goals.

Pauline has a Masters in Sports Science, alongside her swimming qualifications, which she uses to promote a wholistic view of training, wellbeing and recovery.

Pauline is passionate about inspiring others to find enjoyment of the water whatever that means to them and wherever they are in their swimming progression.

Pauline has a calm, patient and direct approach to Coaching and brings a wealth of experience assisting individuals to focus on and achieve their Goals.
Reviews